Rat Catcher – Darkwing Duck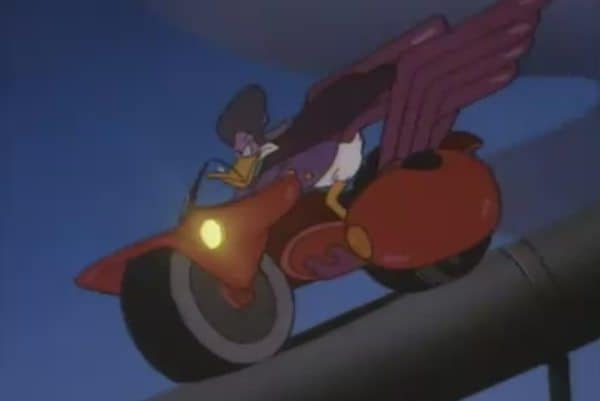 The Rat Catcher in Darkwing Duck just oozed cool.
Essentially an Art-Deco styled motorbike it had massive exhaust pipes that looked like wings and a front that looked like a duck's bill.
As with most of the vehicles on this list, it was cartoonishly fast and could transform into a sort of hydrofoil when it needed to.
We all wanted to rock up to school riding one but alas it never happened.