Emu
The unforgettable Rod Hull and his mischievous puppet Emu were a firm favourite of the 80's. Presenters used to fear a visit from these two as Emu would just cause havoc and randomly attack anyone. Probably one of the most funniest and famous Emu moments was when the pair appeared on Michael Parkinson's chat show. When the badly behaved bird manhandled Parkinson to the floor.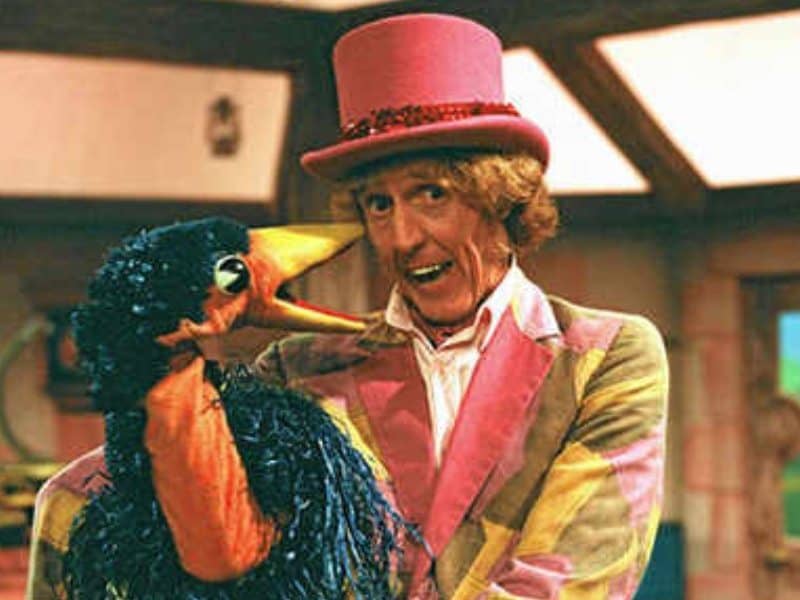 The Sooty Show
The Sooty Show was a hugely successful puppet show that we all loved. Sooty the mute bear and his friends Sweep the squeaking dog and Sue the talking panda lived in a cottage called 'The Sooteries' with Matthew Corbett. These friends had the coolest little bedroom with lots of secret compartments which Sooty used to play tricks on his friend Sweep.
Rainbow
Everyone must remember the theme tune to this classic kids show. 'Up above the streets and houses, rainbows climbing high.' The TV series Rainbow was about Geoffrey who lived in the Rainbow house with his three puppet friends Bungle, Zippy and George, because lets face it that's what every middle-aged man dreams of!! The innuendos that we're used in this kids tv programme would of been completely missed by a child. We've been having a recap in the Retroheadz HQ and been in absolute stitches with the 'Twangers' episode.