Professional wrestlers can crop up in the most unlikely places but one place that we love to find them is in classic movies.
Whilst the 80's saw some top stars making it into Hollywood the 90's would see the trend increase massively.
Not only did they have some great cameos but they also had their own massive leading roles.
So before we're counted out let's take a look at ten classic 90's movies starring professional wrestlers.
Jingle All The Way (1996)
Arnold Schwarzenegger continued his trend of working with wrestlers into the 90's with Jingle All The Way.
As the title suggests this was a Christmas movie about rival parents desperate to get their hands on the latest big toy for their kids.
It's a very funny film and typically family-friendly for the 90's.
It gains it's placed in our list thanks to a rare appearance from Paul "The Big Show" Wight who plays a Giant Santa Claus.
Mr. Nanny (1993)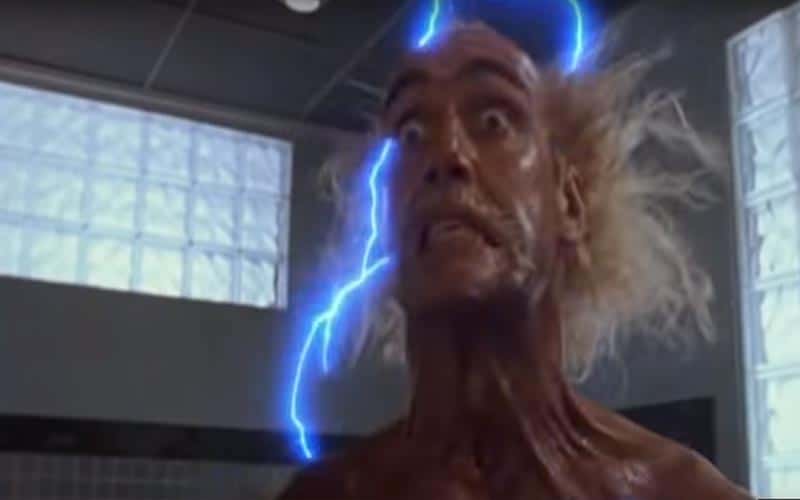 Hulk Hogan had plenty of lead roles in big movies and Mr. Nanny saw the Hulkster in a real family-friendly romp.
In the movie he plays Sean, a former wrestler, of course, that is hired to protect two children after their family received death threats.
As if having Hulkamania running wild wasn't enough the film also starred legendary wrestlers Brutus "The Barber" Beefcake, Jim "The Anvil" Neidhart, Kumala and all-round wrestling great George Steele.