Step into the squared circle and relive the glory days of 16-bit wrestling games during the 90s era.
Long before the realistic graphics and complex gameplay of modern titles, wrestling games on consoles like the Super Nintendo Entertainment System (SNES) and Sega Genesis/Mega Drive and even the Neo Geo provided hours of (mostly) enjoyable grappling action.
From popular licensed titles featuring your favourite wrestling superstars to body slamming arcade-style experiences with a plethora of over-the-top moves, these games captured the excitement and spectacle of professional wrestling.
Join us as we explore 10 memorable wrestling games from the 16-bit era, each offering its own unique twist on the sport of kings.
Lace up your boots, tighten your headband, and get ready to body slam your way through this nostalgic journey of pixelated powerhouses. Let the bell ring, and let the nostalgia fest begin!
Cutie Suzuki no Ringside Angel (1990)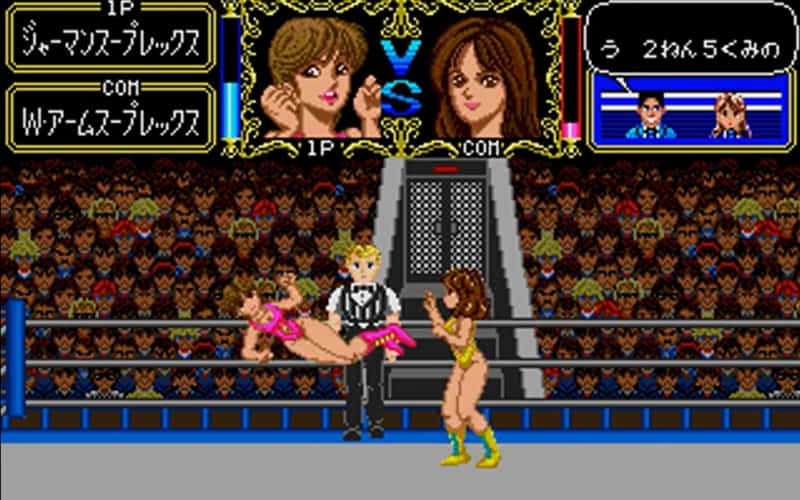 A Japan only release for the Megadrive and also known as 'Ringside Angel' the game featured female wrestlers including Cutie Suzuki, a popular female wrestler at the time.
Being one of the first 16-Bit wrestling games it does look quite basic (it's pretty much a side scroller which is a strange perspective) compared to later titles but hey it had to start somewhere and as it was a Japan only release, it's probably one you've overlooked.
WWF Super WrestleMania (1992)
Released for the SNES and Genesis, this game offered a variety of match types and included several WWF wrestlers from the early '90s such as Hulk Hogan, The Undertaker and The British Bulldog.
Wrestle War (1991)
An early Megadrive/Genesis release from Sega gave players their first glimpse of what a 16-Bit wrestling game could look and play like.
Based off the arcade game of the same name that came out in 1989, for a while it was the only Wrestling game available for Megadrive owners.
King Of The Monsters 2 (1992)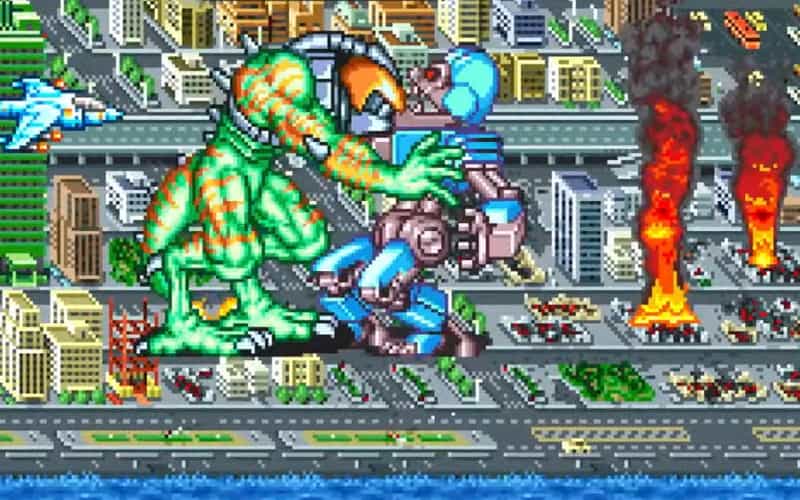 King Of The Monsters 2 came out on the Neo Geo in 1992 and instead of Human wrestlers grappling in the ring, it is instead replaced with city destroying monsters ala Godzilla style.
The wrestling ring were cities and alongside the grappling and fighting you could literally destroy everything.
As with a lot of Neo Geo titles it was hard and unforgiving however as a wrestling game at its core, it looks stunning and is great fun in two player mode.
If you are a fan of wrestling games and the classic city destroying game Rampage then this is for you!
Megadrive and SNES owners got their chance to play this in 1994 when it was released on their systems by Takara who were known for porting over Neo Geo games to other 16-Bit consoles.
WWF Royal Rumble (1993)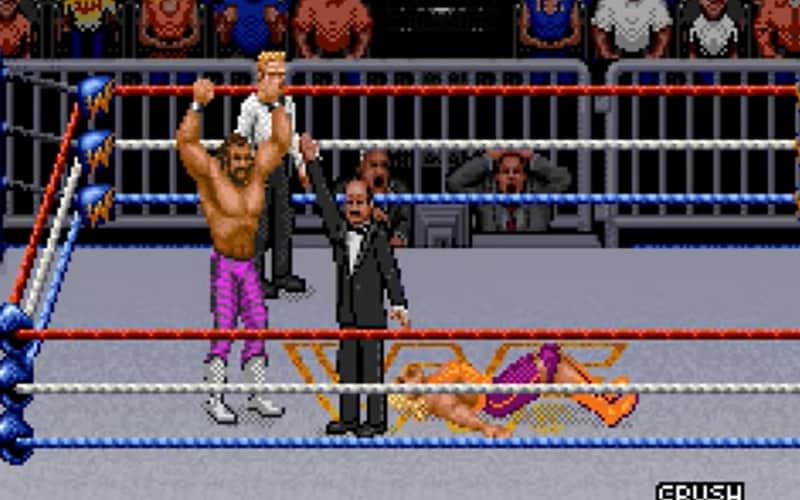 Developed by Sculptured Software and released for the SNES, this game allowed players to participate in a Royal Rumble match and featured a wide roster of WWF wrestlers.
All the classic wrestlers from the day were there for you to pick and play with.