Pac-Man, the pill munching, ghost avoiding Happy Eater looking character is celebrating its 40th anniversary with a host of new products from Namco and Numskull Designs.
First up and quite possibly the most desirable is a limited edition quarter sized arcade machine with the classic arcade game on it.
The mini arcade machine is limited to 256 units which incidentally is the number of levels in the coin-op classic and is also signed by Pac-Man creator, Toru Iwatani.
It's priced at £299 ($349) for this exclusive edition and here's the man himself signing the boxes.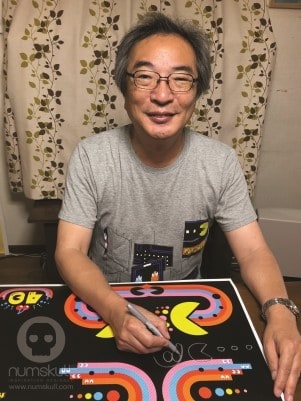 Socks-Man
If you love the game but don't fancy stumping up close to £300 for the limited edition version a standard edition (without signature) is up for sale for £129.99.
On top of this there's a whole load of Pac-Man themed merch coming too from socks to Xmas jumpers.
If you're a mega fan of the game and want to see more head on over to Numskulls site and take a look for yourself.