The 90's was an awesome time to be a gamer, at one point we had the 80's 8-Bit consoles and computers running alongside the 16-Bit big brothers and a steady release of 32/64 Bit consoles all around at the same time.
It was crazy but also an fantastic time to be a gamer.
One show we all used to watch captured this era really well and did its best to guide us through this era of excessive choice, that show was Bad Influence!
Here's why it was awesome.
Bad Influence – The Show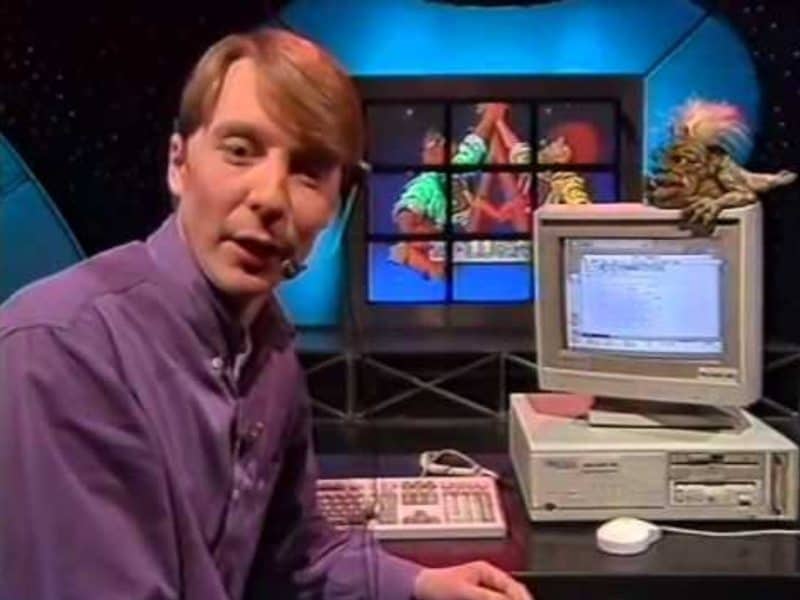 Bad Influence ran for four series, starting in 1992 and airing until 1996.
57 episodes in total ran on CITV on a Thursday (just before Home and Away) and its techie, grown up magazine format was really fresh compared to other programs on kids TV at the time and weren't afraid to say if something was a rip-off either.
Bad Influence Presenters
All four series had BBC broom cupboard favourite Andy Crane (minus Edd the Duck!) alongside Violet Berlin.
In the final series Sonya Saul took over Violets studio role as she reported from events across the world.
There was also an American actor Z Wright who covered all the cool stuff coming out of the US for the first three series.
The way it was presented was cool as well with a busy, open plan layout. Totally cool for the time.