The 80's spawned some seriously cool cars that adorned bedroom walls.
Whilst most of these were European exotics like the Countach and Testarossa with their huge V12 Engines and sporting pedigree that captivated petrol heads across the world.
However, the Japanese (JDM or Japanese Domestic Market) took a more high tech approach and packed a lot of punch into smaller engines along with some stunning designs that captured Japan's automotive rise and confidence on the world stage.
They gave us dream cars that could actually sit on your drive rather than a poster on the wall and be reliable daily drivers that you could let loose when required and have a blast!
Retroheadz takes a look back at what we think are the coolest designs to come from the land of the rising sun in the 80s JDM cars that still turn heads today when a rare sighting of them occurs.
Mazda RX-7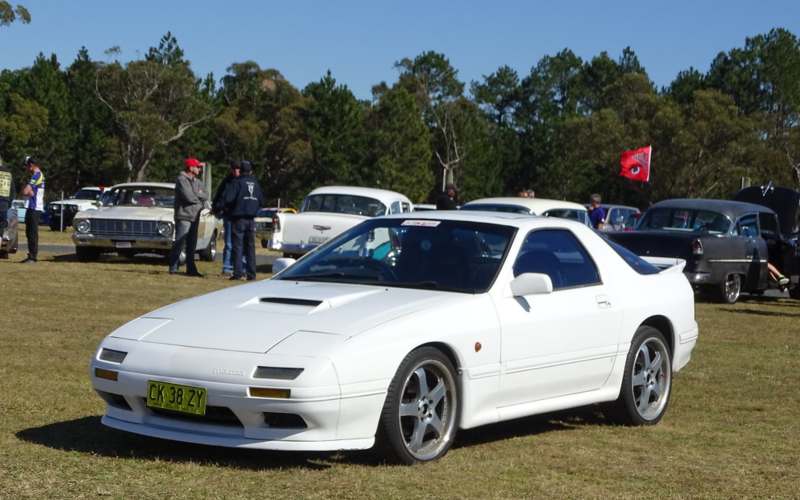 The RX-7 was one of the world's first cars to have a Rotary Engine.
Whilst not the most efficient engine in the world it took a very small displacement and gave it lots of power and high revs.
The RX-7 had two versions in the 80's the original first came out back in 1981 and was pretty cool for its time, however its the 2nd generation model, also known as the Savannah that took the styling up a fair few notches with its inclusion of the Turbo and twin exhausts gave it a lot more power than the first gen RX-7 and it still looks stunning today.
Mitsubishi Starion
The Starion first came out in 1983 and was also featured in the classic movie Cannonball Run 2 as Jackie Chan's super high tech highway eater.
However it wasn't until 1987 that the wide body Turbo came out and gave the angular sports car an aggressive makeover and an upgraded engine with 2.6 Litres instead of the standard 2 litre engine.
These cars are now incredibly rare to see so if you catch a glimpse of one in the wild, take a moment and soak it in.
Toyota MR2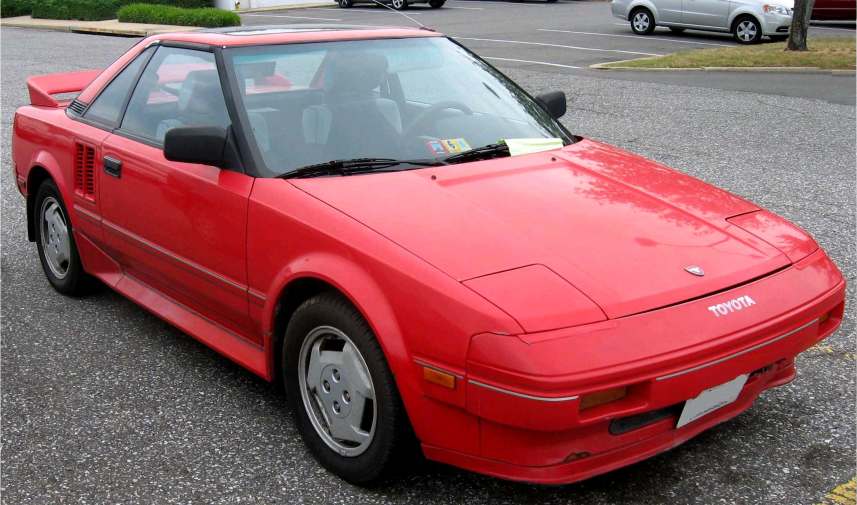 European sports car manufacturers had been making mid-engine sports cars for quite some time, although reliability was not the greatest and the costs of ownership to the mid-engine club was high.
Enter Toyota who had been beavering away for years to bring a mid-engine sports car to market and thus the AW11 MR2 was born.
The Midship Runabouts 1.6 litre fuel injected engine was packed in to a light and nimble car that was massive fun to drive and was reliable and economical as well and propelled the angular Toyota to 120 MPH.
It was superseded by the more powerful SW20 MR2 in 1989 but for pure 80's style the original is classic little sports car that looks totally awesome.
Nissan 300ZX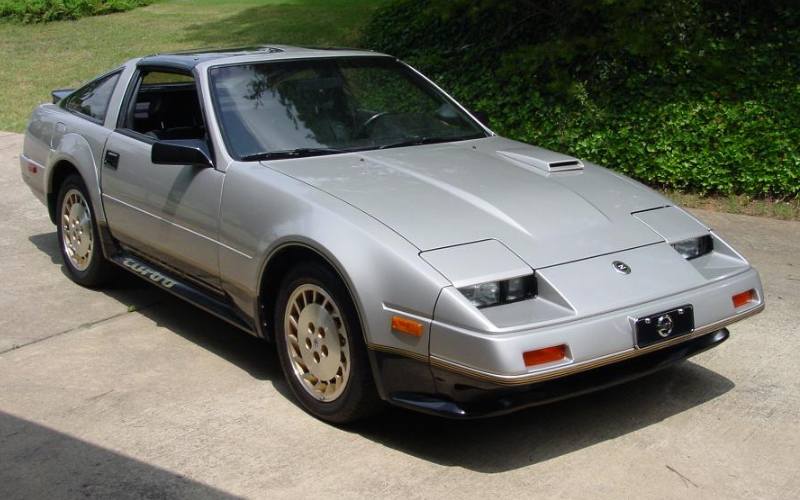 Replacing the 280ZX in 1984 the sleek and angular Targa roofed 300ZX upped the engine to 3 litres and added tons of tech to Nissan's flagship grand tourer.
The car had unique pop up headlights that gave the car a lazy eye look and was replaced in 1989 by the stunning Twin Turbo Z32.
Toyota Supra
In the middle of 1986 Toyota launched the first standalone Toyota Supra as before it was known as the Celica Supra.
The high tech and powerful grand tourer looked light years ahead of cars of the time and stayed in production all the way until 1993.
It was similar in displacement to the 300ZX with it's six cylinder 3 litre engine and carried its occupants in comfort and style.
Honda CRX
What has hardly any weight, a peppy 1.6 litre high revving V-TECH engine and goes like thunder? The Honda CRX.
This pint sized car was and still is regarded as a super desirable pocket rocket that was a boy racers dream car later on in the 90's with it's 130 MPH top speed, quick handling and an impressive 0-60 in 7 seconds leaving other street racers in the dust.
Looks wise it hasn't aged at all, it still looks like its from the future.
What's your favourite 80s JDM sports car? Let us know in the comments below.