1990 was a quiet year when it comes to new models of cars coming out compared to 1989.
However, it did see the launch of a few iconic cars that are still highly regarded and coveted today.
It did the launch of the E36 3 series BMW which went on to spawn the much loved M3 later on however that version didn't come out for a couple of years.
So what did come out that would be regarded as cool and why so little in 1990 compared to previous years? Well the supercar market had bottomed out a tad due to recessions and what not but what we did get made up for it.
so without further ado here's the (in our opinion) coolest cars that came out in 1990 which we're sure you'll agree are now stone cold classics.
Lotus Carlton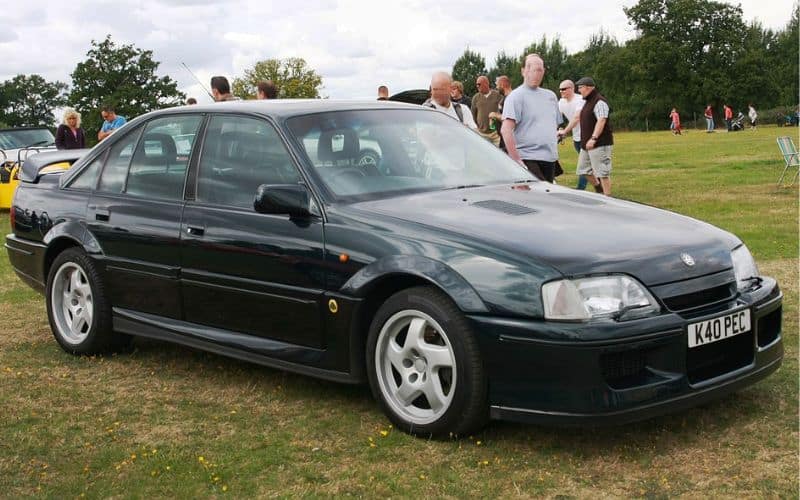 What happens when you take a standard Vauxhall Carlton/Opel Omega and give it to Lotus and say 'Go on see what you can do with this?' Well a monster was created, a very nice one for petrolheads, not so much for the police, press and government.
The Lotus Carlton wasn't just a spruced up Vauxhall, oh no, it was a mutated form that took the original 3 litre engine, enlarged it to 3.6 litres, added a honking great big turbo on it and shaved tons of weight off, stiffened the suspension and slotted in the 6 speed gearbox from the equally fast Corvette ZR1
The results was a saloon car capable of reaching 177mph with acceleration to closely match the Italian supercars of the day, it became an instant icon and with this popularity came, well, problems.
The car being a saloon was quickly disappearing off driveways and being taken for joyrides and ramraids and with the police having nothing that could keep up with it, soon became public enemy number one.
The cars speed was so high that it came up for debate in parliament and even had the press campaigning for it to be banned.
This did nothing but make it even more desirable, however the production run was short from 1990 until 1992 but that has done nothing to stop it being talked about today as a car ahead of its time in many ways. It's performance was way ahead of anything out there including the most powerful police cars.
Mitsubishi 3000GT
Mitsubishi's replacement for the Starion was its new flagship sports car.
Boasting a 3 litre V6 twin turbo, it was on par with the 1989 Z32 Nissan 300ZX in performance and the styling was, at the time, heralding in the new more rounded less angular look that the 90's saw in car design.
The car like the 300ZX came with a Targa roofed version, pop-up headlights and honking acceleration thanks to the twin turbo setup, 4 wheel drive and 4 wheel steering.
The 3000GT was a bold and brash arrival in 1990 and one that stayed around in various incarnations until 2000 when it was finally sunsetted into the pages of automotive history.
It was actually known as the GTO in Japan and was rebadged in the US as the Dodge Stealth where it saw production like its 300ZX rival until 1996.
Honda NSX
Honda's NSX changed the supercar market completely when it came out in 1990. Combining Honda's reliability along with performance made many a supercar maker take note that reliability can and should be a consideration.
The NSX was famously developed with the help of Aryton Senna who was a driver for Honda's F1 team at the time.
What came out was a stunning hi-tech car which was as balanced as can be, reliable and laid down the gauntlet for other manufacturers.
The original NSX had plenty of updates during its long production run from 1990 until 2005 with Honda shaving weight and adding performance along the way. The Honda NSX was also known as the Acura NSX in the US.
Well that's it for the cool cars launched in 1990. Did you ever own one of these or get a ride in one? What were they like? Let us know in the comments below.