The Dukes of Hazard Dodge Charger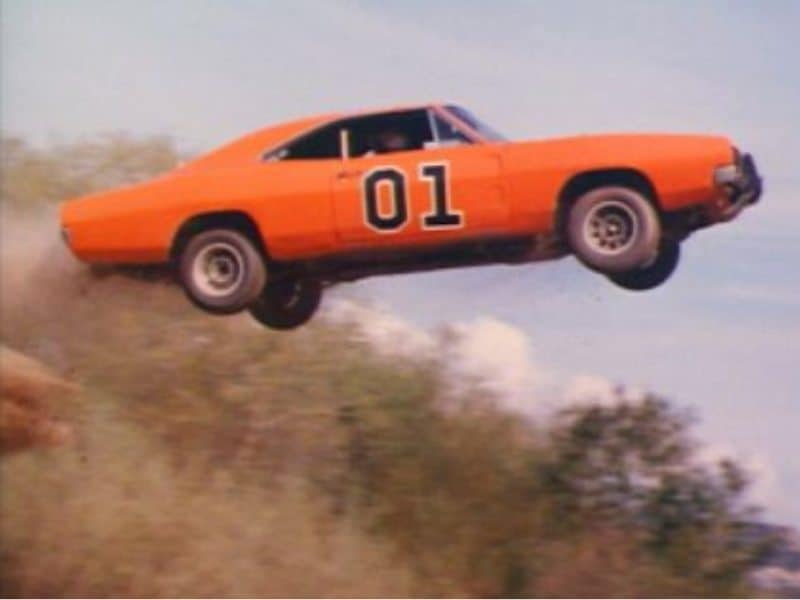 Bo and Luke spent their time hightailing around in the General Lee, the orange 1969 Dodge Charger they used to keep one step ahead of Boss Hog.
Thanks to the show lots of people probably got injured trying to jump through the window of their cars just like they did. It's OK you can admit that you tried to do it.