Everyone can agree that Brad Pitt is an awesome actor right? Well here's a roundup of some of the best roles that Brad Pitt has played so far during his illustrious Hollywood career. Is your favorite Brad Pitt movie on the list?
True Romance – Floyd
It's hard to actually recognize the soon to be Hollywood star in the 1993 film True Romance. Playing the stoner lank-haired flatmate Floyd (hey get some beer and some…cleaning products) who just seems to constantly watch TV, pulling on a bong, drinks beer and laughs at random things. We all remember Floyd offering a bong hit to half a dozen lethal Italian gangsters.
Fight Club – Tyler Durdan
Pitt plays soap salesman Tyler Durdan, the alter-ego of the narrator a depressed insomniac who starts up a fight club, where men battle it out against each other. Everyone should no the rules of Fight Club.
Rule #1: You do not talk about Fight Club
Rule #2: You do not talk about Fight Club
Rule #3: You do not talk about Fight Club…. I think we've all got it!
Snatch – Mickey
Brad Pit plays Mickey, an Irish traveller who is a champion bare-knuckles fighter. He's as rough and tough as a hardboiled nail, and can defeat most big, professional fighters with ease and does an awesome job in the role.
Seven – David Mills
David Mills is trying to track down the serial killer Jon Doe who is committing his murders based on the seven deadly sins. How many of us were shouting at the TV during the end of the film 'Do not open the box?'
Oceans Eleven – Rusty Ryan
Rusty is the right-hand man to Danny Ocean, he's the detail man, the one responsible for ensuring that their heist runs smoothly and is the person that the eleven (or twelve) turn to for help or advice.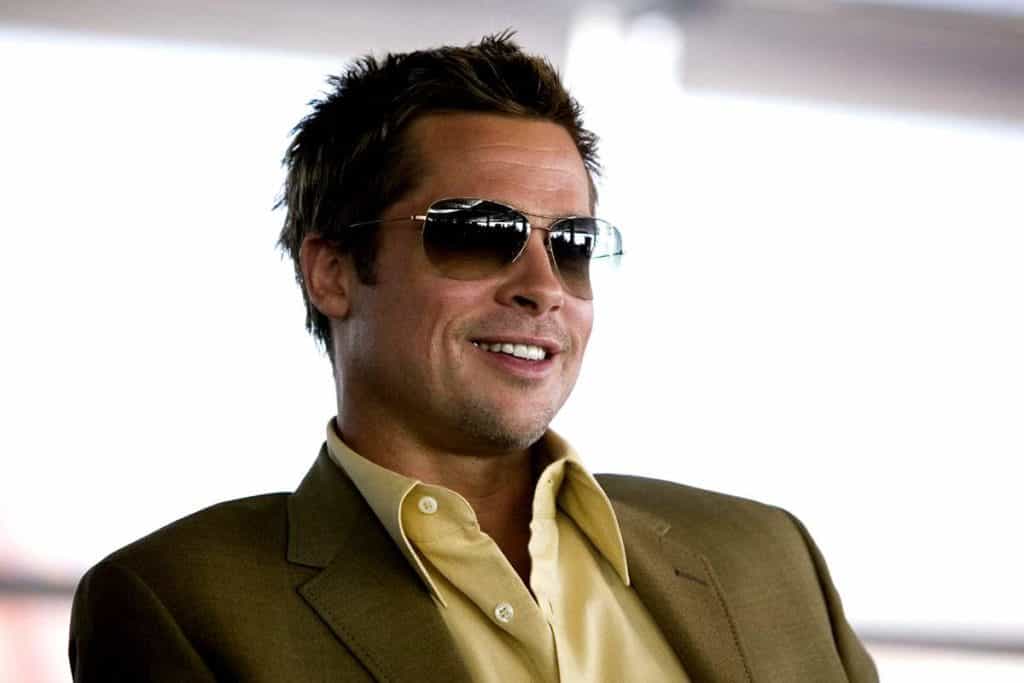 Mr & Mrs Smith – John Smith
The movie that launched America's obsession with Brangelina. Mr & Mrs Smith spiced up their marriage by becoming contract killers. 
[td_smart_list_end]
Now that you've checked some awesome Brad Pitt roles, you might want to see Anjelina Jolie's ones too. Check it out here.