30 years is a long time when it comes to cars and 1989 was a great year for new models and updates to existing marques come out.
Get ready fellow Petrolheadz as we have a look back at the coolest cars to hit the showrooms in 1989.
Nissan 300 ZX (Z32)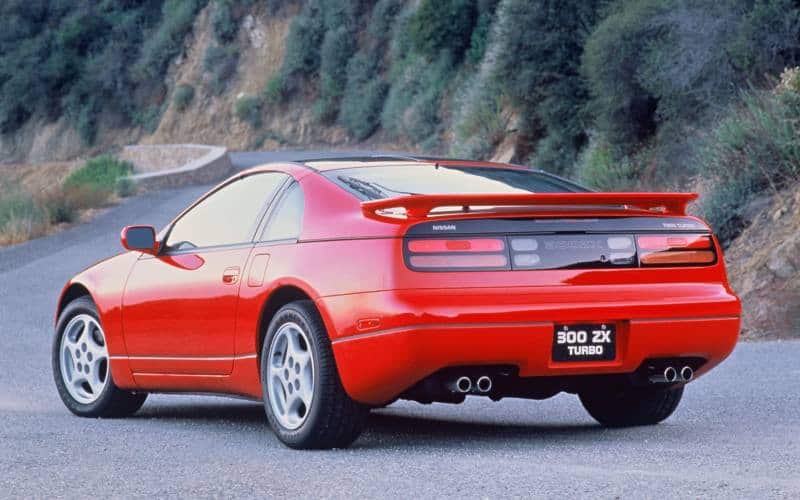 1989 saw the launch of the all new 300ZX from Nissan and boy is it a beauty. The grand tourer was a huge step up from the still awesome Z31 and the flagship model was the Twin Turbo with 300 BHP, 0-60 in 5.5 seconds and a top speed of 155 MPH coming from a 3 Litre V6.
The 300 ZX came with tons of tech including Super HICAS steering and ABS and had a long production run of 11 years. With looks like this its easy to see why it did. It's timeless.
Ferrari 348
The Ferrari 348 replaced the iconic 80's 308/328 GTB/S line of V8 Ferraris made famous in movies like Cannonball Run and TV Shows like Magnum P.I.
Gone are the round lights and in are a grilled rear light cluster and Testarossa looking side air intake and a more rounded design that helps kick start the 90's look that all sport cars received.
The engine was larger, upping it to 3.4 litres and performance went up to with a top speed of 170 MPH and a mid-5 second 0-60.
It came in the classic Berlinetta, GTS and Spyder versions too and was superseded by the Ferrari 355.
If you couldn't stump the cash for a Ferrari you could have got the next car instead.