The Fall Guy
The Fall Guy was about a Hollywood stuntmen who also moonlights as a bounty hunter.
You got to love the 80's for coming up with some insane pairings but you know what, it worked and we got another cool Saturday afternoon TV show to watch.
The A Team
The A-Team! What more can we say here?
A huge favourite that even now gets everyone all feeling mightily nostalgic for this absolute classic series about the Crime Fighting Vietnam veterans who are on the run for going AWOL to avoid being sentenced for a crime they didn't commit.
The A Team had it all, action, comedy, explosions and Rocky baddie Mr T alongside George Peppard and BattleStar Gallactica's Dirk Benedict and Dwight Shwartz as the unhinged Murdoch.
Our favourite part of The A-Team has to be where they make an improvised weapon or vehicle out of bits and bobs they find lying about and then use it to win or save the day!
Is there a more iconic Saturday afternoon TV series?
Knightrider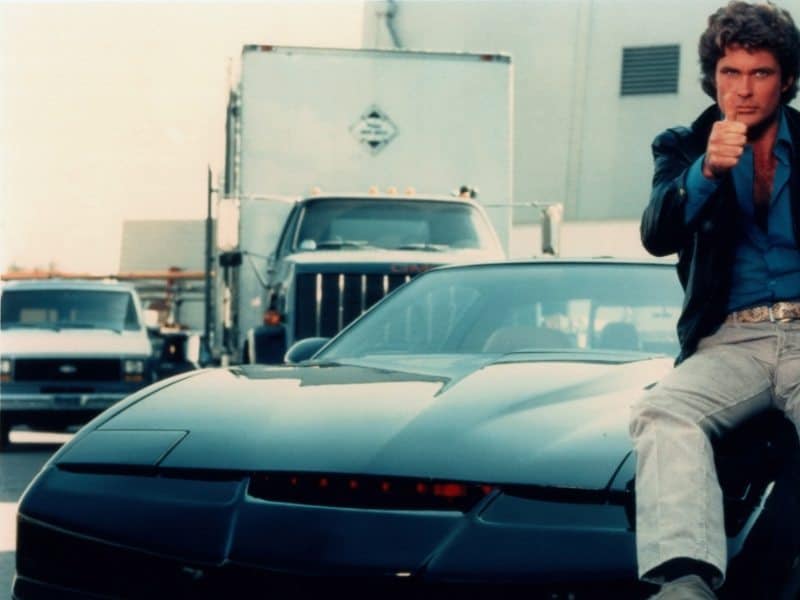 All hail the Hoff! Knightrider was the ultimate Saturday afternoon treat for us in the 80's.
The Futuristic K.I.T.T as Michael Knights sidekick was the icing on the cake and possibly the real reason we watched it in the first place.
The Stunts that car did were immense and as this was pre CGI, completely real. They must have totalled so many cars and the banter between Michael and K.I.T.T was brilliant.
Crime fighting also never sounded so good with one of the most iconic theme tunes of the 80's overlaying K.I.T.T hurtling along a dusk lit desert highway. Just amazing!
Have we missed any out? What was your favourite Saturday afternoon TV show? Let us know in the comments below!