13 Going On 30 is a female take on Big, a kid surviving in an adult body at the age of 13 with a lot of 80s nostalgia. Keep reading to see why we think it is one of the best classic RomCom's around
Before the Plastics we had the Six Chicks
There is always a popular group of girls and of course Jenna wanted to fit right in at her school. Only now these girls are still pretty cool, if you watch it back you can see Pretty Little Liar's Ashely Benson and Short Term 12 star Brie Larson.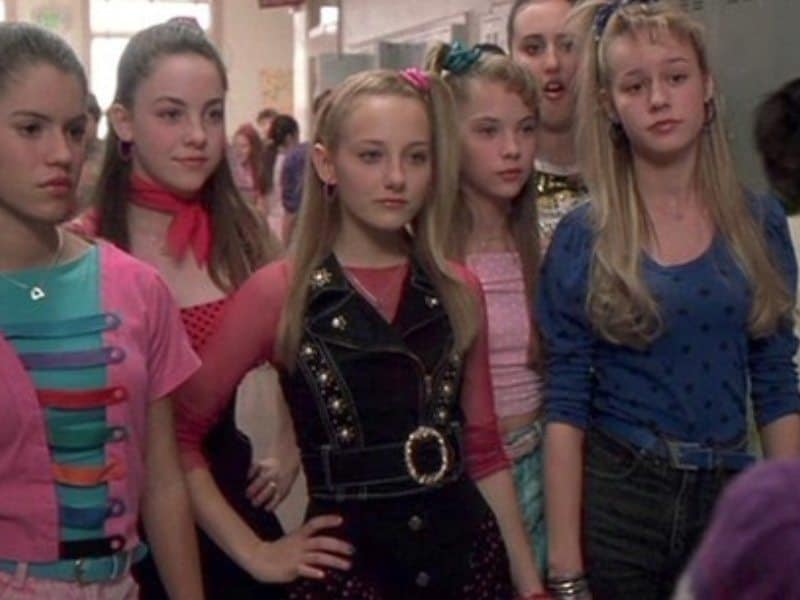 Magical Glitter
It seems to be quickly forgotten that 13 Going on 30 is based on wish granting glitter, where did she get it from? Any one of us would kill for a bit of that, but I guess it's stuck in the movies…
It's jam packed with classic hits
Michael Jackson's "Thriller" dance scene isn't the only chart-topper to make an appearance in the nostalgia filled film. There are plenty of No. 1 hits on the 13 going on 30 soundtrack including Rick Springfield's "Jessie's Girl", Whitney Houston's "I Wanna Dance with Somebody (Who Loves Me)", Vanilla Ice's "Ice Ice Baby", Madonna's "Crazy for You" and Pat Benatar's "Love is a Battlefield".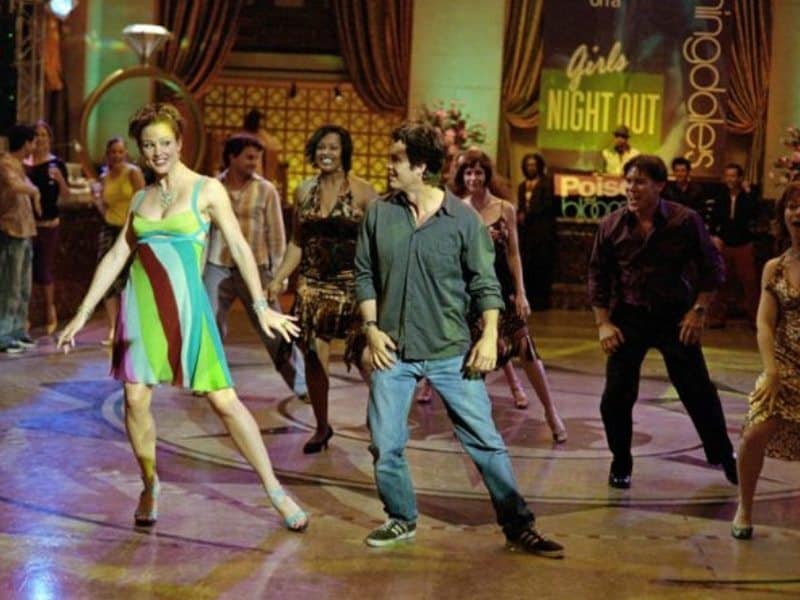 Life lessons
Jenna realizes that life can't be amazing if you aren't happy with yourself. The film has a lot of life lessons and it starts with telling the audience that all the success in the world cannot make you happy unless you love yourself and are kind to others. Never burn yourself or others out for popularity and success. The film actually has a pretty deep theme for what seems to be a trivial chick flick.
It is relatable for anyone aged 13 to 30
Whether you see yourself in young Jenner who desperately seeks to fit in or adult Jenna who struggles to balance her personal and professional life, or both. We can all identify with a part of them, which is what makes it the perfect film for sleepovers.
The Mistakes
As Jenna wakes up a 30-year-old woman in 13 Going on 30, it's clear that she still has the mindset of a 13-year-old. It's quite comical really, considering she makes decisions that her 13-year-old self would such as telling a young boy that he's cute and referring to a man as 'gross'. Her mistakes are somewhat funny, but also make sense when you consider her situation.
Childhood Memories
Jenna is desperate to still have Matty in her life, her childhood best friend, but when she wakes up older it's clear that they're no longer friends. However, it couldn't be right for her to be without the one person she depended on at school, and their friendship keeps this film alive.
Careers
It's obvious that when Jenna finds out that she's a top magazine editor, she's pleasantly surprised by her own success. This gives hope for many teenagers and adults alike, showing that you can achieve the dreams you set out even if it is difficult. Jenna's life is nowhere near perfect but we watch her on her road to discovery and correcting the imperfections.
It's okay to be 30
Many women now-a-days stress at the though of their 30th birthday (and their 40th, 50th, and so on…) but Jenna proves that it's the best age because your life is fully forming. Top job, top guy and top style if you so choose. So don't worry about your age so much, it's how you spend your days that count!
Being 13 is so much different to being 30
You can't always be the best at everything, and Jenna proves this with her immaturity of knowing how to deal with adult situations. The film is full of Jenna making mistakes but learning what should be done to make things right. She's a big kid, really, but nobody wants to let go of the things they loved when they were younger.
[td_smart_list_end]
Next up: Want more classic Chick Flicks to watch, here a load to keep you happy