The Nasty Boys (Brian Nobbs and Jerry Sags)
Who remembers the Pit Stop?
Rubbing your opponents face into your tag partners arm pit, who could forget.
These guys reached the pinnacle of the WWF only once, defeating The Hart Foundation at Wrestlemania VII to claim the gold and their place in the history books.
Money Inc. (Ted DiBiase and Irwin R Schyster)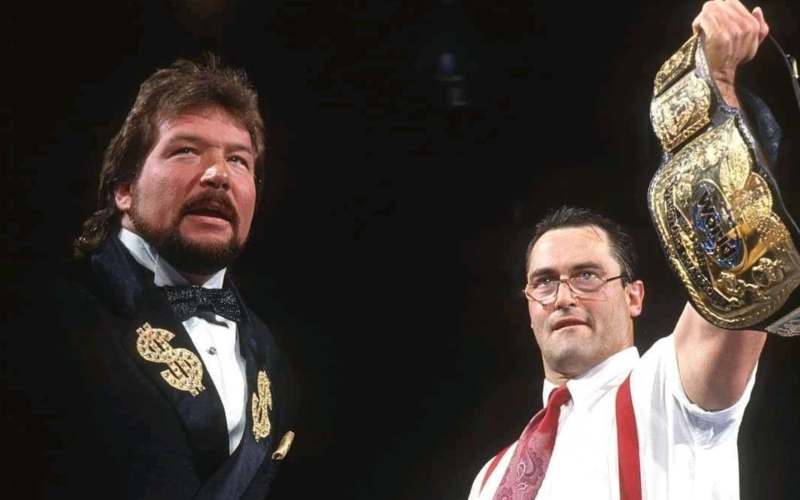 Money, money, money… Million Dollar Man and IRS were 3 time tag champs in the early nineties, bribing their way through the ranks to gain championship shots.